Path to progress: Making every step count
By Sue Kendall-Bilicki, OECD
According to an old joke, when a lost traveler asked a farmer the way to the next village, he received the unhelpful reply "Well, to begin with I would not start from here". A useful reminder that if we want to achieve anything in life, we need to think carefully before we start about where we are now and where we want to be in the future. This is all the more true when it comes to improving people's lives, and measuring how much we are achieving – we need a road map that will work for countries around the world, and a plan for progress that is sustainable over time.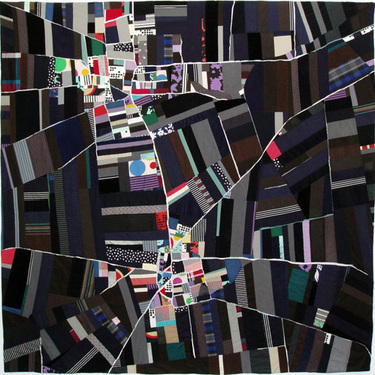 A decade of work by the OECD and others resulted in the Better Life Initiative, a new way of looking at and measuring progress that goes beyond GDP and considers what really matters in people's lives, from education and housing to income and employment, but we cannot stop there. Already we are looking at ways to improve our measures of well-being, quality of life and sustainability. Experts in Latin America, Asia and Africa have already turned their attention to these issues, and now it is the turn of Europe.
The European Conference on Measuring Well-Being and Fostering te Progress of Societies to be held at the OECD in Paris on 26-28 June will bring together some 300 decision makers, statisticians, academics and other stakeholders from the European region who have a specific interest in this field. In sessions organized around three themes – material conditions, quality of life, and sustainability – they will discuss issues such as income inequalities, jobs and earnings, household wealth and distribution, subjective well-being, social connections and civic participation, regional and local dimensions, environmental capital, human capital, and population ageing.
Through all these topics, the Conference will focus on recent activities in the field of measuring progress and well-being, and aims to foster European debate on these issues. It represents the first milestone for the coordination activities undertaken as part of the European Framework for Measuring Progress e-Frame EU FP7 project. The June conference will ultimately shape the European contribution to the 4th OECD World Forum on Statistics, Knowledge and Policy, "Measuring Well-Being for Development and Policy Making", which will be held in New Delhi, India, on 16-19 October 2012. Building on previous OECD World Fora in Palermo (2004), Istanbul (2007) and Busan (2009), the main objectives of the Forum are to promote the development and use of new measures of well-being for effective and accountable policy-making. One key expected outcome of the Forum is to contribute to the post-2015 development agenda. With more than 1000 expected participants, the Forum will represent a new milestone in the measure of well-being and progress of societies and will promote new public policies.
For more information on the European Conference of the OECD in Paris, 26-28 June, please visit:
www.oecd.org/progress/europe
For more information on the 4th OECD World Forum in New-Delhi, 16-19 October, please visit:
www.oecd.org/oecdworldforum/newdelhi2012
Kommentar hinterlassen*