Valuing Relationships
By Katherine Scrivens, OECD
Relationships matter for individuals and society – but how can we measure their value?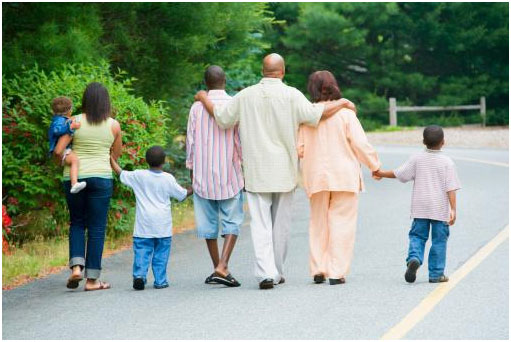 Humans are social creatures. Beyond the immediate pleasure we get from being with others, the quality of our social relationships is one of the most important factors shaping well-being outcomes throughout the life course. Academic achievement, success on the labour market, mental and physical good health, not to mention overall life satisfaction, are all strongly influenced by our social networks and the support and opportunities they provide.
Analysis based on Better Life Index data, showed that our social connections are the single most important determinant of people's level of life satisfaction, measured by whether we have someone to count on in a time of need. Even the way we interact with people we don't know personally can have an impact on well-being, at both the individual and community level. Communities where people are more socially engaged and trusting of others (including strangers), tend to be happier and healthier overall. At the national level, measures of trust and civic engagement (such as volunteering rates) are even linked to higher levels of economic growth and government performance.
The fact that social networks, and the shared values and trust they generate, are seen to have productive value has led to a large field of research in recent years looking at the idea of 'social capital'. Social capital has become one of those buzzwords that many people are familiar with, but which has no universally-accepted definition. Efforts to develop internationally comparable statistics on the topic have faltered in the past, as it is difficult to arrive at a consensus about exactly what we should be measuring. Nonetheless, it continues to be important that we gain a better understanding of how social interaction can shape well-being across a number of domains.
In response to this need, the OECD is currently undertaking a project on the measurement of different aspects of 'social capital', which will produce its final results in 2013. So far, the project's findings have underlined the fact that, rather than using 'social capital' as a unifying concept, we need to be much more specific about what we are concerned with measuring, depending on the policy context. Accordingly, the project has identified four specific areas of statistical measurement to focus on:
Social connections (the people you know and how you know them)
Individual resources (the support, information and opportunities provided by your social connections)
Civic Engagement (contribution to community life such as volunteering or other forms of social involvement)
Public resources (the shared values, attitudes and trust which facilitate collective action).
For more information on this project, please contact the author of this blog (katherine.scrivens@oecd.org).
Further Reading
Boarini et al. (2012), "What Makes for a Better Life? The Determinants of Subjective Well-Being in OECD Countries – Evidence from the Gallup World Poll", OECD Statistics Working Paper No. 2012/03.
Deixe um comentário*