"Working to live, or living to work?"
By Julia Laplane, OECD
Today's article is on "Work-Life Balance", the 4th most popular topic in the Better Life Index.
How far would you go to get, or keep, a job? British reality sitcom "The work experience" tested that question on young job seekers. Naïve graduates are tricked into believing they are starting an internship in a prestigious public relations firm that could lead to a job. Little do they know they are surrounded by actors, paid to make their lives a misery. Although meant to be a comedy, some of the humiliating tasks asked of them might leave a bittersweet taste in the mouth of some young people, struggling to find work. Groups such as Intern Aware respond to a growing need to protect interns' rights, as young graduates increasingly find themselves exploited without any prospect of a real job. Intern Aware director Ben Lyons notes that unpaid internships represent a third to a half of the US 1.5 million internships, and approximately half of European work placements.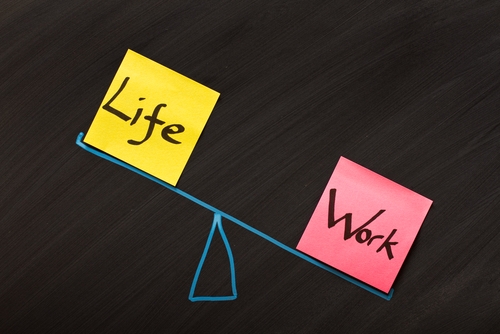 So what happened to Generation Y, the generation of youngsters born between 1978 and 1995, also called the Millennials? We were supposed to be the generation that would transform the work place and build a new type of work-life balance to suit our needs, not living for work but working to live. And then the economic crisis happened, turning Generation Y into what The Economist recently called "Generation Jobless", with 75 million 15-24 year-olds worldwide out of work. In the OECD area one in six young people is jobless.
How does this employment void impact young people who are actually in the workplace and their work/life balance? The 2012 Stress in America workplace survey revealed that Millennials were particularly affected by stress: as 52% of Millennials have noted increased stress levels over the past 5 years compared with a 44% average for adults overall. Simply having a job does not outweigh all other concerns and youngsters still claim to be particularly concerned with the importance of balancing work and life: young people aged 25-34 creating their Better Life Index rated Work/Life balance their fourth priority on average, placing it before employment.
Whereas "Baby Boomers" fought to disconnect from work when they were not in the office, the technology savvy Millenials now work from their laptops, tablets and smartphones thus blurring the line between work and home. Even the expression "work-life balance" might become obsolete as it implies some kind of separation between the two. This has been a rewarding strategy for many companies and analyses of groups such as Best Buy, British Telecom, Dow Chemical and others have revealed that their teleworkers are 35% to 45% more productive than traditional office workers. But is our professional balance being eroded by the revolution in working habits created by new technologies? Are these new technologies a curse or a source of progress in the work environment? Recent measures such as Yahoo CEO Marissa Mayer's expansion of family leave benefits show that time off for employees can sometimes be the best way to attract and retain talent.
Other initiatives suggest it is possible to combine corporate problem-solving with staff well-being. Take call centre operator Moneypenny's latest solution to provide its customers with 24-hour service. Instead of imposing unpopular overnight shifts at home, the UK company set up a new 6 month programme that allows for its employees to travel and work from a different time zone in Auckland, New Zealand. As a result, customer service is accessible 24/24 and the trial group of four staff currently in Auckland is reportedly happy to have swapped night shifts in Wales for day shifts in New-Zealand.
Scrivi un commento*
Archivio Blog